Apply to Study with Us
---
Become Our Next Success Story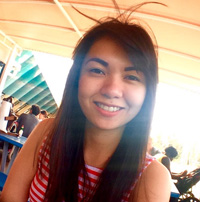 A pharmacist from the Philippines got S27 / W25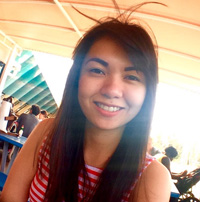 Glianne scored 104 with the amazing Speaking 27 and Writing 25. Before studying with us, Glianne's typical speaking score was 22-23 and her writing score ranged from 22 to 25 on different attempts.
Please see her testimonial below:
"I finally passed the TOEFL test! I've conquered my impossible! Thank you, Jaime! Thank you, Marina and Julia! Thank you, ESA!
Here are my scores: R26 L26 S27 W25. I still can't believe it. I thought that I will have to take another test again.
Thank you, Jaime, for trusting in me. I really thought that I will never accomplish this. I think without your motivational advice, I will never work harder to improve my English. It is really painful when someone is a serial planner and nothing she plans goes accordingly. But, none of that matters because I found your school and I had the chance to be included in your schedule before my test date. With your teachings, I was really able to prepare effectively.
It was all worth it. I'm so grateful! Thank you, ESA! You are a blessing to students like myself!"
Success in Numbers:
She did a Score Analysis session and followed it with 12 hours of private lessons over 6 weeks – and 60 hours of self study.
Read her story
A lawyer from Brazil got 104 (Speaking 26)
Meet P., our student from Brazil, who needed a highly competitive TOEFL score to be able to apply for scholarships at top American universities. P. was a first-time TOEFL taker who needed help primarily with the speaking section of the test. He already had excellent reading and listening skills, used a variety of vocabulary and had very few issues with grammar.
Our TOEFL teacher Sherlen Tanner created a study plan for him, which they followed within 15 hours of private lessons over 6 weeks. They focused on intonation, linking sounds, pronunciation of specific sounds P. had difficulty with, as well as on topic development and effective time management. On top of that, P. practiced independently with a set of our self-study programs.
As a result, P. scored with a speaking score of 26! He also got R28, L27, W23, and his total score of 104 allows him to apply to the highest-ranking programs in the US.
Here's what P. wrote to Sherlen:
"I would like to thank you for your competent teaching. Your job was excellent, and really helped me. It was an honor being your student!
I also would like to congratulate the ESA team for the excellent materials they prepared and made available for us, students. It is really helpful and efficient."
Read his story
A Physical Therapist from India got S27
Surbhi is a Physical Therapist from India and this is the story of her TOEFL-journey:
After being married, my primary goal was to get Physical Therapy license. For that I needed 26 on my TOEFL Speaking section. So here starts my TOEFL journey.
I took TOEFL three times before getting 27. First time My score was R21, W 24, L 27 and S22. Second time my speaking score was 23. And then I took Jaime's online workshop tutorials and after watching her videos I got 24. I thought that I was on right track but did not notice my mistakes. Then my husband suggested to take Jaime's personal lessons and that was the turning point of my TOEFL journey.
After taking two classes from Jaime I noticed that I did not interpret the online material correctly. I was using phrases which Jaime did not recommend. Jaime helped me with my grammar, sentence formation and pronunciation and also motivated me to work hard. Before starting our first lesson, Jaime sent me a success story of Kambiz who got 29 on speaking section. I replicated his idea of taking test date without telling anyone… After my 5 classes with Jaime, I took test and got 27. If I had taken test after 8 lessons then I would have probably scored higher on it.
Read her story