Life is too short to be stuck in TOEFL iBT "Hell."
Get the amazing English your career requires (that's why S26 is the score).
---
---
---
You were educated for more.

When you don't use your degree,
40-75% of your potential salary
never hits your bank account.
Confidently express yourself in English and take back control of your career with
The "Until You're Done" Private Lesson Package for S26
---
Avoid mistakes.
Get personalized feedback and the accountability to stop old mistakes.
Save energy.
Study the concepts that will change your TOEFL iBT score.
Reach your goal.
Impress TOEFL Graders (and your future boss) with amazing English.
---
Jaime Miller always gave detailed feedback on the assignments she has asked me to do. The one thing that I love about her is that she always says that "Your goal should not be just to achieve the required score in TOEFL iBT — but you should also focus on preparing yourself to work in a professional, English language world."

I took TOEFL several times to get 26 in the speaking section, and also tried some private as well as group classes online but Jaime's private lessons for The ESA Method are very different from the methods of those classes. I strictly followed Jaime's instructions and always did the assignments assigned by her. Now, I am glad that both of our hard work paid off and I got 27 in speaking!FW, physical therapist from India (final scores: S27)
---
Why are these private lessons totally different from every other TOEFL iBT program?
You get private lessons with and priority access to Jaime Miller.
You learn The ESA Method for Accent Neutralization — a customized system to permanently improve your accent — not just at TOEFL iBT, but in your life as well. This means you avoid becoming one of those people who get Speaking 26 — but then have "terrible" English.
You develop the ability to speak with your new accent in the real TOEFL iBT test. That way, later, in other important situations (like interviews and presentations), you'll also be confident and accurate. But first… You'll get that Speaking 26.
You stay focused on TOEFL iBT — and your energy does not get diluted by studying general accent reduction or pronunciation word lists.
You can relax and stop worrying because you're following a proven method.
---
Actually, I worked with a lot of tutors before I met Jaime in 2017, but none of them highlighted my weakness, especially in the speaking section. I was stuck between (23-24) and my target score was S26.

When I started following Jaime's private classes in The ESA Method, I got more than the required scores to get my degree validated in the US. My target scores were S26, W24 and I got S26, W28.

Honestly, Jaime not only improved my English, but also she changed my mind setand I started talking confidently. On top of that, one of the important things that I noticed and loved when I worked with Jaime is that she really loves her work and she teaches with love and care.NY, pharmacist from Iraq (final score: S26, W28)
---
I remember being in 8th grade and Mrs. Madea gave us a pop quiz in art class: "How do you make the color brown?" Well, I knew, so I wrote down red and green. And when it came time to check our answers, she wouldn't accept red and green. I was really confused. Out of all the 20 kids in class, I was the only one who seemed to have written down that answer. But I was right, and I knew I was right, and I offered to show her because we had paint in the classroom. I could mix it!
"No! Just sit down." … So I did…
And you can imagine that if that was me at 12, that a few years ago, I had a similar kind of situation. Except this time, it was about you.
See, I had been working with pharmacists and physical therapists, helping them get this TOEFL iBT score that they needed (26), and some of my clients were successful and others weren't. And the people that kept struggling all had this same one problem that I couldn't figure out, like, how I "should" fix it.
So, I sent emails to my old teacher trainers. I asked an industry expert who was on the conference circuit, being flown all around the world and I figured he would have his pulse (oops! I meant, his finger) on the pulse of the answer so that we could figure out how I should deal with this.
And no one had any answers for me!
Except, there was one piece of advice: I should work with easier students. (Laughter.) I was like, "Easier students?" I didn't want to give up on my students. I wanted better answers.
And when I realized that it was almost like the Wizard of Oz with no one behind the curtain, I thought, "Well ok, I can think of some ways. So I'm going to try."
And I started experimenting, and doing things with my students and they started getting the scores that they needed — and I realized that I was figuring something out that like… Nobody else seemed to know about.
So, I gave a presentation at an industry conference like a year later and the room was packed. Like, all of the seats were full and there was a line out the door of teachers who wanted to get in to figure out how to fix this thing that I seemed to have figured out (that nobody knew).
And what I want you to know is that it is possible for you to be understood and to have the level of English that gets you the respect that you deserve — that gets you trusted at the workplace.
And that not only can you be done with this exam (TOEFL iBT Speaking) that you think is trapping you — but that's actually the way to that new level of respect that you haven't had.
What is the ESA Method?
Jaime Miller is the owner of English Success Academy. Since 2010, Jaime's full-time job has been tutoring students who must score Speaking 26 on TOEFL iBT.
"The ESA Method" is Jaime Miller's special way of preparing you to get advanced scores for the TOEFL iBT.
Private lessons for S26 or W24 are results-focused.
Topics that You Study The ESA Method — Private Lessons:
The ESA Method of preparing for TOEFL iBT is directly connected to the official scoring criteria.
Even students who need just 1 more point in Speaking can spend up to a year stuck. In order to ensure that we don't overlook any possible areas where your score might be limited (even if you need just 1 point), these private lessons will train you to maintain all the factors that you need in order to get your TOEFL results.
Note: If you already have your required scores in R, L, W, then we will just focus on Speaking.
Speaking for Scores of 26+

The main goal of private lessons for S26 is to develop the ability to speak with your new accent in the real test, while maintaining the quality of "Topic Development" and "Language Use" that you focused on while studying The 12 Topics.

Writing for Scores of 24+

The main goal of private lessons for W24 is to develop the ability to write automatically in the real test, while maintaining the quality of "Topic Development" and "Language Use" that you focused on while studying The 12 Topics.

Reading for Scores of 23+

The main goal of private lessons for R23 is to build vocabulary and develop the ability to read unfamiliar texts.

Listening for Scores of 23+

The main goal of private lessons for L23 is to build vocabulary and develop the ability to listen and take notes for unfamiliar texts.
By having such a systematic, detail-oriented approach, we ensure that your score at TOEFL iBT is a reliable, predictable level of your English — not a scoring aberration and not because you simply got lucky with that day's topics.
---
When Jaime Miller is giving her lessons, she's not distracted by anything. I've seen tutors who make you feel like they don't care or they are so busy to stay and listen to what you're saying. She always asked, "Do you have any questions?" That made me feel that she was really present at that moment when we're having the lessons.

Our family members, friends and coworkers —they can't understand what TOEFL is. We need someone who can really understand TOEFL and who can really have us feel stronger, optimistic, and even feel like TOEFL is not a big thing. With Jaime, you have all the resources to go the test and then overcome the test. CA, pharmacist from Africa (final score: S26)
---
Getting 26 on TOEFL Speaking was the most difficult task I've ever done in my life. After getting my FPGEE, in total, I took TOEFL over 20 times. Then I began studying with Jaime and discovered something about myself – that I cannot give up without getting my 26.

Jaime, thank you so much! I'm a person again.SC, pharmacist from Russia (final score: S26)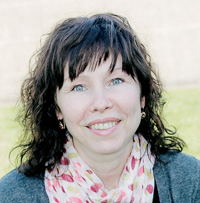 ---
How do I start?
Connector.

Apply to study.

After you finish all the activities in The 12 Topics, you are invited to apply to study with Jaime Miller. The application process typically takes about 3 weeks (after you submit the initial application, you would have various conversations with Jaime to discuss your unique situation with TOEFL iBT). Not everyone who applies is accepted.

Connector.

Pay in full or start monthly installments.

Depending on which sections you need help with, you can make a single payment or monthly installments. See the options below.

Connector.

Study

During lessons:

You meet with Jaime Miller in Zoom video conferencing for live, private lessons (not group classes). You can send any additional questions that you have via email. There is no limit about how many questions you can ask. You don't have to wait until the next lesson.
In order to accelerate your progress by 2-3 months, you are encouraged to travel to Sacramento, California for a 2- to 3-day TOEFL Camp "immersion experience".
You are regularly assigned homework. The homework is always customized to your current level and needs. As you improve, the types of homework activities that you get will change.

Connector.

Register for TOEFL iBT — when you're ready.

As soon as your performance with Topic Development, Language Use (grammar, vocabulary), and Delivery (including fluency and accent) crystallizes and solidifies in a predictable way, Jaime Miller will let you know. At that point, you will begin preparing for your final TOEFL iBT test and register for it.
Since I moved to the United States in 2010, I wanted to work as a Physical Therapist. I am originally from Colombia and I have been a PT all my life. One of the requisites to get licensed in America is the TOEFL. I needed a high score overall in the TOEFL, but my challenge was the speaking section (26+).

I had tried different online courses and self-study methods unsuccessfully because, I could not see what was my problem. I took the TOEFL test several times and I never got any better.

I met Jaime online a few years ago, when I reached out to her for a diagnostic evaluation. Sadly, I did not follow her suggestion and I actually wasted more time and money. It was finally clear to me that I was stuck on the TOEFL speaking section.

Last year, I got in contact with Jaime and she found out what my problems with the TOEFL were and of course, she offered me help.

So, I got The ESA Method + Private lessons + VIP Day in Sacramento and it was exactly what I needed. Jaime provides very personalize help. We worked online since I live on the East Coast. Jaime met with me every week. She was available for me all the time and when she felt I needed to put all the information together, I went to Sacramento, where Jaime put it all together to get me ready for the test. I got the scores I needed in each section of the TOEFL. Honestly, I truly believe Jaime helped me not only with the TOEFL but also with my English overall.

If your life can change drastically with the TOEFL results, do not hesitate to work with Jaime and invest in your future, because she has the key to help you on this matter. I trust her 100% and I got more than what I needed.
MC, physical therapist from Columbia (final score: S27, W25)
---
---
About Jaime Miller
It took me 3 years of being a full-time TOEFL iBT tutor — from 2010 to 2013 — to figure out the secret characteristics of what English actually sounds like when the TOEFL speaking score changes from 24 to 26. That information is not published in any books. The only teachers who know it are the teachers who worked with students for years to discover it for themselves.
On top of that, I have worked with hundreds of students and done lots of extra training for pronunciation, accent reduction and more. I know how to talk about these normally-boring topics and keep you awake and focused!
In 2013 and 2014, I finally felt confident about all "the English / accent / grammar / vocabulary stuff" that my students needed to know. But then I had another problem! My students needed to actually fix their mistakes. It is never enough for me (or some other tutor) to just give presentations and talk about TOEFL iBT and tell you huge amounts of information. You have to retrain new memories so that you can use it easily and accurately when you are at the TOEFL exam (or in interviews or giving presentations for work).
I looked in my notes for all my teacher training certification programs. I was shocked to discover that we never talked about how to fix deeply-ingrained mistakes. In fact, during my research, I discovered that my industry has a special name for a concept called "a fossilized error" which is the belief that some mistakes are repeated so many times that you can't change them. Some teachers and parts of my industry believe that old mistakes crystallize (like a fossil) in your memory.
So I asked my mentors and leaders of the teaching community: "How do we change fossilized errors? How do we fix these old mistakes?" No one in my industry could give me any clear information about how to fix fossilized mistakes. They were like, "Jaime, it's fossilized. Give it up. You can't fix it."
Now, I don't know about you, but I am not the kind of person who you tell "You can't." No? I can't? Can't I? Can't we? Are you sure about that?
Basically, I refused to believe in the myth of the so-called "fossilized error." And because of that, I started experimenting with my students. I discovered a lot and I was seeing results with students. Students who had "fossilized mistakes" were actually making progress. With my new homework protocols, their pronunciation in spontaneous conversations was actually changing. Their grammar was improving in real conversations. They were using the right vocabulary… even after years of mistakes.
In 2015, I began training teachers and I gave a presentation on how to fix fossilized mistakes at a conference for my industry. Every chair in the room where I presented was totally full. We had to turn away about 30 teachers at the door because they didn't get there early enough and they couldn't all fit inside. Obviously, this information about how to fix fossilized mistakes is something that you hope or you think every teacher would know — but in my industry, I don't know anyone but me who specializes in fixing "fossilized mistakes."
My proudest moment in 2018 was when my student Ai reduced her spontaneous errors from 177 mistakes in one TOEFL iBT Speaking section (6 responses, in about 5.5 minutes of speaking English) to just 20 mistakes. You might be wondering if Ai was so accurate because I let her read a familiar text. Nope! She reduced her errors 89% in spontaneous responses. Soon after that, she got Speaking 27 on TOEFL iBT.  Click here to read Ai's full story.
Because of my years of experience, I know how to get results for you.
You may fear your situation is horrible and unfixable… Don't worry! If we work together in private lessons for The ESA Method, we can develop your English so that you get the TOEFL iBT scores you need. And with that, you'll get the respect that you deserve when you move forward with your career.
Everyone will understand you — your future boss, to your future patients (or clients) and your future colleagues.  Your English Self will be strong and confident.
---
How to Apply to Study with Jaime Miller
To be seriously considered for the program, please pay careful attention to the following criteria. If you do not meet the criteria, there is a high chance that you will not be contacted.
Please DO NOT Apply If…
You are simultaneously learning from other Pronunciation or TOEFL Teachers who will offer conflicting advice, distract and dilute your focus and slow down your progress.
You want to control our curriculum and you are not willing to follow a proven system.
You do not have at least 10 hours a week and the energy or motivation to do homework activities.
You want to take traditional lessons where you pay for your teacher's time, even when you don't need it. (You can find those by Google searching for Kaplan or iTalki.)
Your deadline (for an application or meeting licensing requirements) is…

… less than 8 months from now, if you just need to score 26+ on TOEFL iBT Speaking.
… less than 12 months from now, if you need to score 26+ on Speaking and 24+ on Writing.
… less than 18 months from now, if you need to score R23+ L23+ S26+ W24+.
Please Apply If…
You are a physical therapist, pharmacist or other professional and your target income is over $80,000 per year.
You already finished everything in The 12 Topics class.

You have minimum scores of R23 L23 S22 W21. It is ok you reached those on different test dates.

You have at least 10 hours a week to complete the homework activities and follow the study protocols for The ESA Method.

You will agree to commit and follow through.
Guarantee
If you show up, invest your time and energy and do the assigned activities,
Jaime Miller will keep supporting you until you reach your target scores.
100% of students who finished The ESA Method: Private Lesson Package for S26 reached their minimum target scores.
Cancellation / Refund
You have 30 days to try Jaime Miller's private lessons. If you cancel during that time, you will receive a prorated refund, minus Jaime's time, charged at $200 per hour.
The Price
In some countries, it is standard to negotiate the price (no matter if you're buying shoes or an expert's energy and knowledge).
In the US, we don't negotiate like that. Below, you can see the real prices. These prices are not artificially inflated so that you can negotiate them down to the "real price." The prices below are non-negotiable and are already the real price, the lowest price. You get the lowest price for paying in a single payment. It is also possible for you to pay in monthly installments, and this raises the total cost to a higher number.
If you cannot afford this service, or if you are angry about this, please look at the websites where you can find other tutors for TOEFL iBT: tutors who are verified by ESA, or iTalki.com or WyzAnt.com
---
---
If you must add
1-3 points in
your TOEFL iBT Speaking score
then you need this package:


S26

If you must add
1-3 points in Speaking
and 1-4 points in Writing
then you need this package:


W24 S26

Help from Jaime Miller,
Monday through Friday
via Zoom or in-person studies for...
up to 20 hours of private lessons,
8 months of help OR until
you score S26,
whichever comes first
up to 24 hours of private lessons,
12 months of help OR until
you score W25 S26,
whichever comes first
Video Recordings of Every Lesson
organized on your computer
watch them whenever you need to
✓
✓
Priority communication with Jaime Miller
Monday through Friday
via email and text message
✓
✓
Homework
that is regularly-assigned, customized for you and
checked by Jaime Miller
✓
✓
The ESA Method for Accent Neutralization
including:
- personalized word lists
- audio files
- study protocols to embed and embed muscle memory
- techniques to develop automatic speaking
✓
✓
Corrections for
Your Vocabulary and Grammar Mistakes
that make your English
sound unnatural or confusing
✓
✓
In-person immersion study day
TOEFL Camp at the ESA learning center in Sacramento, CA
✓
✓
FREE BONUS #1: "Break Free From Your Past"
an introductory coaching session
that helps you and Jaime reframe your current struggle with TOEFL iBT
✓
✓
FREE BONUS #2: Score Analysis
organized, detailed feedback
about your performance
to check and measure your progress
up to 6 full reports
for Speaking
up to 6 full reports
for Speaking & Writing
The Prerequisite To Apply
You must already have TOEFL iBT
scores of R 23+ L 24+ S 23+ and W24+
on at least one official TOEFL iBT test.
You must already have TOEFL iBT
scores of R 23+ L 24+ S 23+ and W 21+
on at least one official TOEFL iBT test.
Add 1-3 points to
your Speaking score.


$5000


1 payment of $5000
2 payments of $2600
5 payments of $1250
Add 4-6 points to Speaking
and 1-4 points in Writing.


$6900


1 payment of $6900
3 payments of $2400
7 payments of $1250
---
---
Click to apply today.
Jaime filled me with energy me for the whole day. She is the most organized and inspiring teacher I've ever had.

The homework she gives requires a lot of time, but the results are incredible.VB, a CEO in Russia (final score: R29, L29, S29, W25)
Before Jaime Miller, actually, I studied with two other teachers, and I saw and felt the huge difference between her and others. One of them didn't tell me if I made mistakes, and the second one was trying to spend a long time to charge me and let me take more lessons with her.

Literally, 1 hour with Jaime is equal to 4 or 5 hours with other teachers regarding the amount of information. Because she knows what to do and where is the weakness, so she can diagnose the area of weakness accurately before she starts. She fixes the problems directly, and she doesn't waste any time in her class. She just focuses on the students' needs.

Jaime is a very organized teacher and that makes things easier for me because I can review what we studied without wasting my time searching for the notes. For every Speaking response, she puts the notes right above it so I don't get confused while I am studying.L J, pharmacist from Lebanon (final score: S26)
---
---